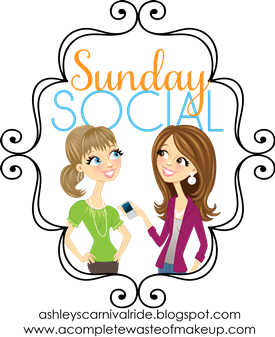 I kind of love this weeks questions!
1. 5 Songs You'll Listen to the rest of your Life
Ho Hey...The Lumineers
Georgia...Hanson
Trust Me...The Fray
Almost Lover...A Fine Frenzy
Cosmic Love...Florence and the Machine
2. 5 Things in Your Bucket List
Hold a Koala Bear
Hike the China Wall (part of it)
Swim with dolphins
Have a daughter
Become a grandmother
3. 5 Celebs You'd Love to Hang out with for a Day
Jennifer Lawrence
Ian Somerhalder
Julia Roberts
Ellen
Kristen Bell
4. 5 Things in my Purse
Keys
Phone
Wallet
Chapstick
A Pen
5. 5 Books on my Reading List
The Immortal Life of Henrietta Lacks by Rebecca Skloot
Midwives by Chris Bohjalian
The Girls Guide to Hunting and Fishing by Melissa Bank
House Rules by Jodi Picoult
Lying-In: A History of Childbirth in America by Richard W. Wertz
6. Last 5 Photos from Your Phone
I have not taken very many photos lately with my phone because a) my phone sucks and b) I've been sick so here are a few recent ones:
My at-home lab kit for biology.
Our downtown all lit up.
Logan after his hair cut!
Some awesome chicken in homemade sauce.
Hanging out in a comfy chair for my NST a week ago.