I'm loving this weekly blog hop! Join in here: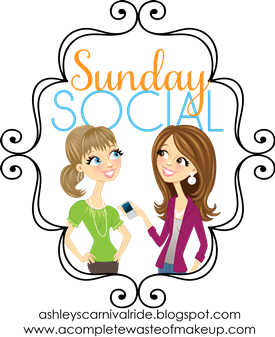 What is your favorite thing to do on a rainy (snowy) day? We LOVE movies. Redbox is just down the street so we always pick up a movie or two and hunker down.
What is your favorite thing to do on a summer weekend? BBQ and relax outside in our back yard! I love warm summer nights with friends, beer and our kids just running around!
What is your favorite spring activity? Again, anything we can do outside! When I was in college I loved playing outdoor volleyball with all my roommates.
What is your favorite way to spend a winter day? We love combining the movie days with some outdoor play in the snow as long as it isn't too cold. More often than not, our Colorado winters have been mild and we've been lucky to see snow a few times.
What is your favorite season and why? I LOVE summer time! And this summer will be especially fun since we will have a new baby, I won't be working or going to school and there will be so much for us to do outside! Logan loves playing in his outdoor pool with Butte. Those two together are best friends.
What is the best birthday you ever had? Oh gosh...I have no idea! My birthday, at least the last few years, has been interesting. I've been sick or traveling or working. My 22nd birthday was amazing. I spent it on the Jersey Shore with my family. I had spent the entire summer and had been having a little summer fling with a sailer from Harvard...we went out with another girlfriend to the bars on the beach and had an absolute blast!
In other news...
We were in a little car accident yesterday after the St. Patty's Day parade. Everyone is fine and the car had just a little damage on the front bumper. The other driver was at fault as she did not have a turn signal on and side swiped me while I was stopped. The police officer was very kind and easy to work with, which meant neither of us were ticketed. This is great, however I still think she deserved a ticket for not using a signal! Ugh, I was so frustrated.
The pains have been up and down. I feel the worst at the end of the day after I have been more active. Last night wasn't too bad, but Logan was in a horrible mood and I had no patience for his constant arguing and lack of listening. So when he accidentally dropped a cup on my toe I lost it. All the days events and frustrations just came pouring out. Thank you pregnancy hormones.
For the rest of the day I will be studying for my huge Bio midterm. Happy Sunday!