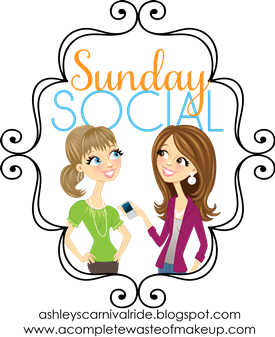 It's been awhile since I hopped on this blog hop and I need to take a break from studying for my Bio exam...
Biggest middle school fashion mistake: oh dear! Probably all those "baby tees"...I cannot even believe that was considered cool back then!
Best friends in high school: I was friends with so many people from different "cliques"...I had more guy friends than anything.
Typical weekend for me in high school: Chores, movie nights, working at a movie theater, sleeping in!
Boyfriends? Nah...I had dates for dances and special events, but no one special or serious until I got to college.
Any secret codes with friends? No...I was never that creative! lol
Relivable moment from high school: My entire senior year was wonderful! I loved our prom. My date was 20 years old! ;)
***
In other news, I finished my Bio lab yesterday and it was actually fun! I had been dreading it all week. Doing a lab all by myself from my home is really weird and easily confusing, but the instructions for this were super clear. My parents had a fun day with Logan so he wasn't around any of the crazy chemicals I was working with.
Today, it is SNOWING like crazy!! I am loving every snowflake out there and would love 3 more feet. Call me crazy, but that is just the Colorado, born and raised in Steamboat Springs, kind of girl I am! Happy Sunday!